Join us on a Baking Journey through Cakes, Pastries, Breads and Desserts with a French touch. Gain confidence in the kitchen with easy-to-follow recipes, no matter your level!
I am so excited to share that my debut cookbook
"Bite-Sized French Pastries for the Beginner Baker"
will be released on
19th December 2023!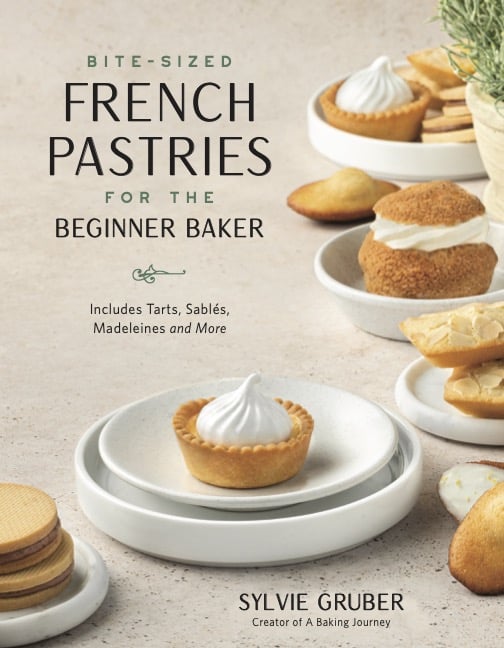 Winter Recipes
Popular Recipes
The recipes you are loving right now!
New Recipes
The recipes that just came out of our kitchen!
I am after...
French Recipes
Delicious classic French or French-inspired Desserts and Baked Goods.
French Pastry Basics
All the recipes you need to learn and master Basic French Pastry recipes.
Tarts & Pastries
Everything is better when it comes baked into a delicious buttery crust!
Choux Pastry
Choux, Profiteroles, Eclairs and other Pastries made with "Pâte à Choux".
Cakes
My favourite meal of the day is Cake. I know it is yours too!
Small Bites
Small Cake Recipes, including Tea Cakes, Bite Size Desserts and Muffins.
Breads
Easy to follow bread recipes!