Now available to pre-order!
pre-order on Amazon
"Bite-Sized French Pastry
for the Beginner Baker"
I am so excited to share that my first cookbook will be released on 19th December 2023!
Perfect for beginner bakers, these 60 recipes for petites French pastries pack all the flavor of your Parisian favorites and none of the fuss. In this book, I carefully break down the ingredients, basic techniques and tools you'll need to make French delicacies at home.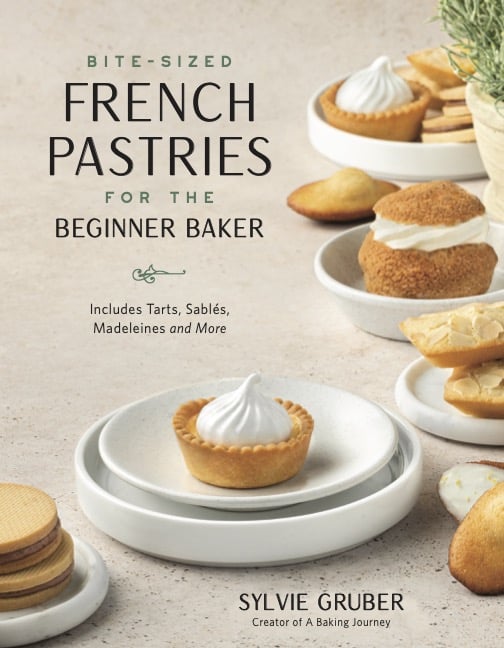 Pre-order today:
United States
Canada & UK
Australia
In this book, you will learn:
Basic French pastry recipes such as pâte sablée, crème pâtissière and pâte à choux.
How to make bite-size tarts and choux.
How to make petits gâteaux, sablés cookies, madeleines and financiers.
How to make delicious individual desserts to enjoy every day or for a special occasion.
Easy techniques to successfully reproduce your favourite French treats and even invent new ones!