A bit over Maple Syrup on your Pancakes, and simply looking for new original and delicious ideas? Here are my favourite 30 Delicious Sweet Toppings Ideas for Pancakes, to make your breakfast or brunch even better!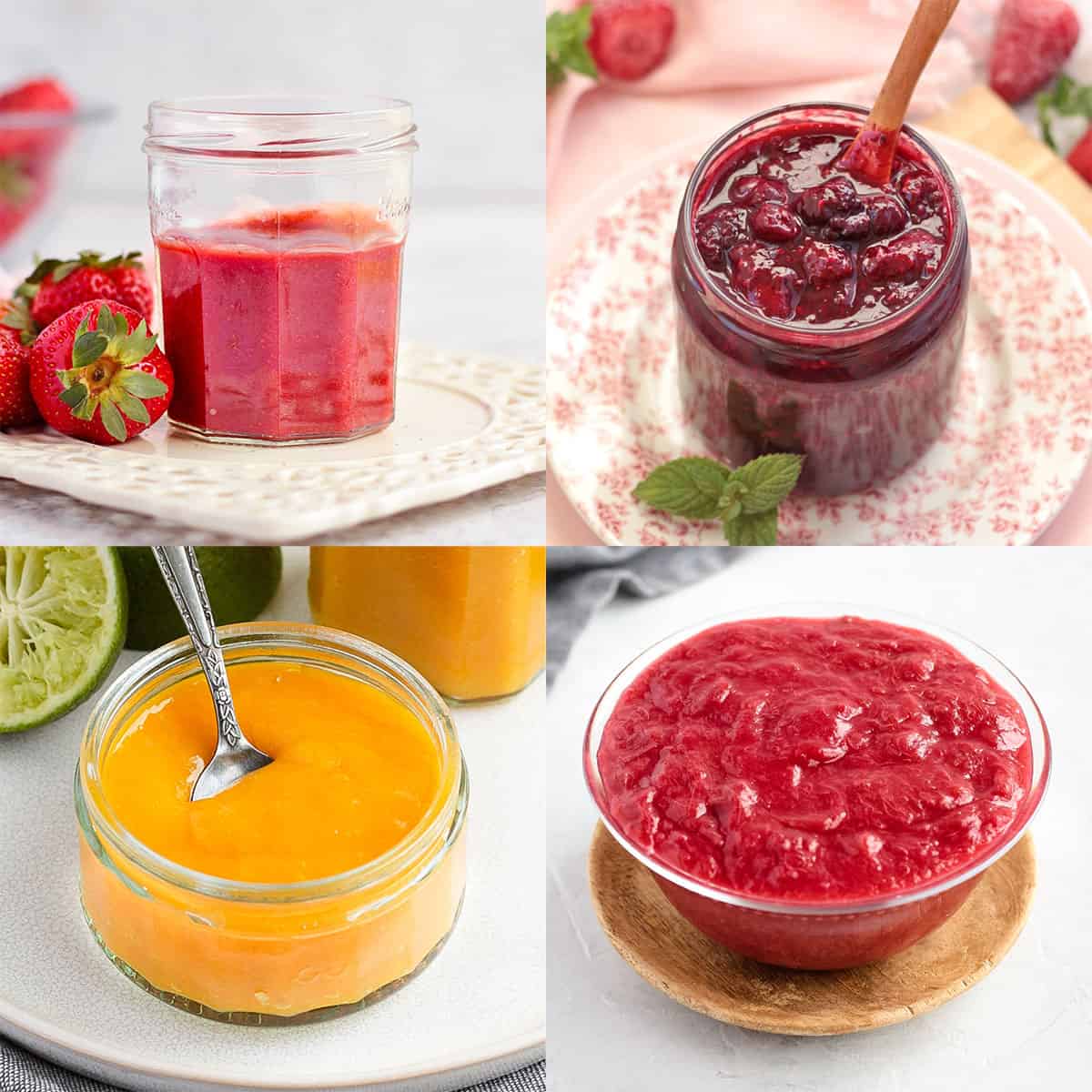 Pancake Topping Ideas
What toppings can you put on pancakes? Well, Isn't the best thing about pancakes the fact that they can be filled or topped with an almost infinite possibility of items?
There are so many different pancake toppings that can be served on pancakes... and that's the beauty of pancakes!
Oh, and did I mention the million different ways you can make pancakes too? My personal favourite are Naturally Gluten Free Banana Pancakes, Buckwheat Crepes or classic French Crepes, super fluffy Blueberry Pancakes and 3 Ingredients Banana Pancakes!
Whether you like fruits, spreads, nut based toppings or go for something healthier, one of these pancakes toppings will be for you!
In this article, I have rounded up my 30 Favourite Toppings for Pancakes separated in four categories:
Fruit Toppings
For any berry, winter fruit or tropical fruit lover!
Sauces & Spreads for pancakes


Because there is nothing better than pancakes with jam, sauce or a syrup!
Healthy Toppings ideas


For when pancakes are life, but we want to feel good after breakfast.
Nutty Toppings


Nut butter, syrup or caramelised nuts, anyone!?
Which one is your favourite? Let me know which one of those 30 recipes is your favourite pancake toppings ideas!
1. Fruit Toppings for Pancakes
2. Pancake Sauces & Spreads
3. Healthy Pancake Toppings Ideas
4. Nutty Pancake Toppings